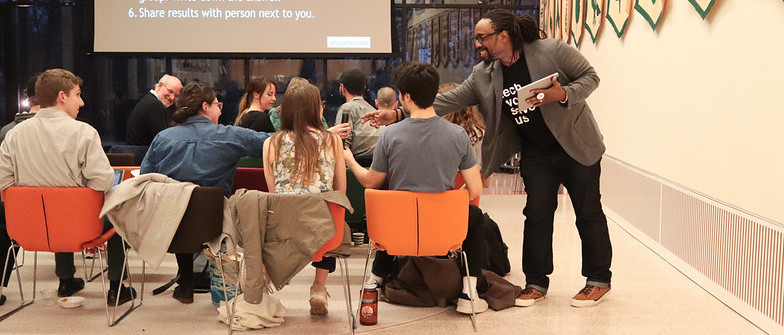 Moises Hernandez from the Center for Civic Engagement, and Cat March from the Arcus Center, are hosting the fifth annual Social Justice Research Symposia (SJRS) in a virtual format on 14 + 15 May 2021. The SJRS is a place for Kalamazoo College students, staff, and faculty, as well as any Kalamazoo community members who have done outstanding social justice research in their field that want to share, present, and discuss their work together.
---
The Application
Applications for the 2021 Virtual Social Justice Research Symposium will open on 8 March 2021, and close on 16 April 2021.
The Social Justice Research Symposium application is now open and can be accessed by clicking the link.
---
For any questions or for more information, you can email Cat March at Cat.March@kzoo.edu or Moises Hernandez at Moises.Hernandez@kzoo.edu.