Upcoming Events: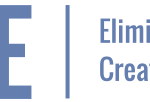 The Arcus Center for Social Justice Leadership has partnered with HHMI and the Provost Office to bring a faculty and staff ERACCE workshop to campus. ERACCE (Eliminating Racism & Creating/ Celebrating Equity)  is a local organizations that works to eliminate structural racism and create a network of equitable Antiracist institutions and communities. The workshop gives participants a deep dive into the historical context of the construction of racism in America and provides participants with structural interventions that can help them tackle racism with their institutions. For those who have participated in the Justice at Work training module, this is a great next step!
This is a 2.5 day workshop that will take place in the  Arcus Center for Social Justice Leadership on June 22-24th
June 22nd (1-5pm)
June 23rd (9am-5pm)
June 24th (9am-5pm)
If interested please register using this link https://forms.gle/MVAFvAgzEHrivgKw9
Meals will be provided. Spots are limited and we will operate on a first come, first serve basis.
If you have any questions or want more information, please email Rhiki Swinton at rhiki.swinton@kzoo.edu
---
Accessibility and Childcare for Events

All events are free and open to the public unless otherwise noted.
Language
Programs are offered in English. Participants are encouraged to contact us at least three days in advance of the event if they need interpretation and we will do our best to provide accommodations.
Accessibility
Our building is wheelchair accessible and equipped with six gender-neutral restrooms, two of which are wheelchair accessible. The Monroe St. entrance is recommended for participants with mobility challenges.
Childcare
At this time we are unable to provide childcare during our events. However, children are always welcome at the Arcus Center and we keep children's toys and games in stock for use during our programming. We want parents to feel comfortable engaging with their families while participating in our events.