Hostile Terrain 94 (HT94) is a participatory art project sponsored and organized by the Undocumented Migration Project (UMP), a non-profit research-art-education-media collective, directed by anthropologist Jason De León. The exhibition is composed of ~3,200 handwritten toe tags that represent migrants who have died trying to cross the Sonoran Desert of Arizona between the mid-1990s and 2019. These tags are geolocated on a wall map of the desert showing the exact locations where remains were found.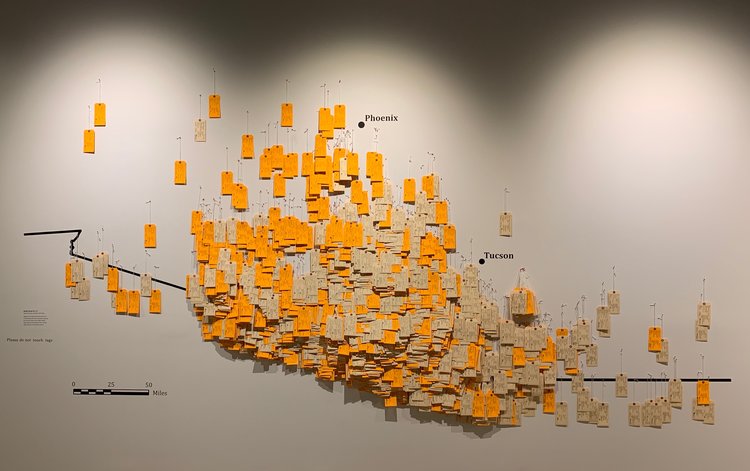 The Arcus Center is one of 150 global sites installing the Hostile Terrain 94 exhibit. Our main purpose in hosting this installation is to participate in the global memorializing of the thousands who have died at the US/Mexico border as a direct result of the US Border Patrol policy known as "Prevention Through Deterrence" (PTD). Through the process of honoring each person represented in the project we also raise awareness of the realities of the US/Mexico border and the need for more humane immigration and refugee policies.
---
Hopeful Remain Art Installation

Hopeful Remain is an art installation designed by visual artist Nayda Collazo-Llorens. It consists of phrases borrowed from migrant oral history archives, interview transcripts, shared writings, and other sources, and was created as a companion piece to Hostile Terrain 94 (HT94). Special thanks to Marcos Ferguson Morales and Jesse Herrera, Kalamazoo College graduates and former Arcus Center Social Justice Associates, for their invaluable help in the collection of the text.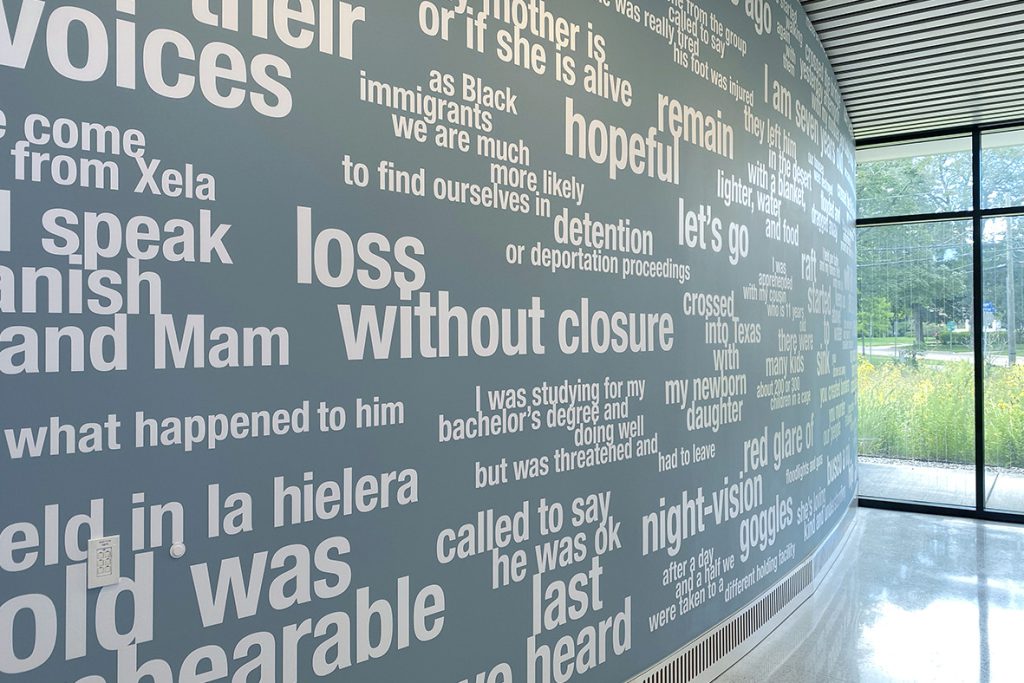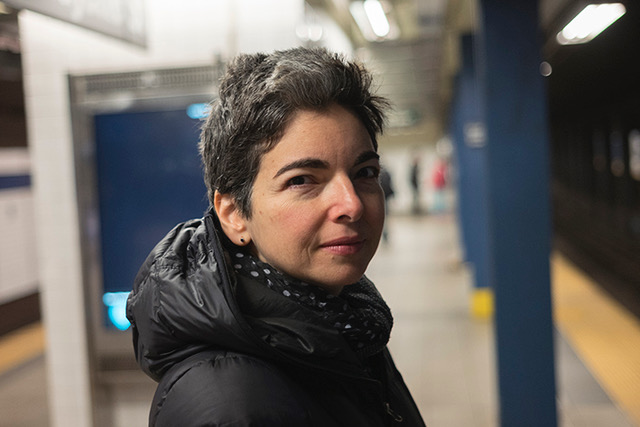 ---
Learn More about HT94 and Undocumented Migration Project
The Undocumented Migration Project (UMP) is a long-term anthropological study of clandestine movement between Latin America and the United States that uses ethnography, archaeology, visual anthropology, and forensic science to understand this violent social process and raise awareness through research, education, and public outreach.