The Arcus Center is one of 150 global sites installing the Hostile Terrain 94 exhibit. Our main purpose in hosting this installation is to participate in the global memorializing of the thousands who have died at the US/Mexico border as a direct result of the US Border Patrol policy known as "Prevention Through Deterrence" (PTD). Through the process of honoring each person represented in the project we also raise awareness of the realities of the US/Mexico border and the need for more humane immigration and refugee policies.
The inhumane border patrol policies are only compounded by the presence of the Covid-19 virus. People that are being held in detention centers while they wait their court dates are extremely vulnerable to the virus. Those that have been forced to wait at the border in Mexico have very few (if any) resources to rely on. PLEASE HELP THE ACSJL IN CONTINUING TO SHINE A SPOTLIGHT ON THIS DIRE SITUATION.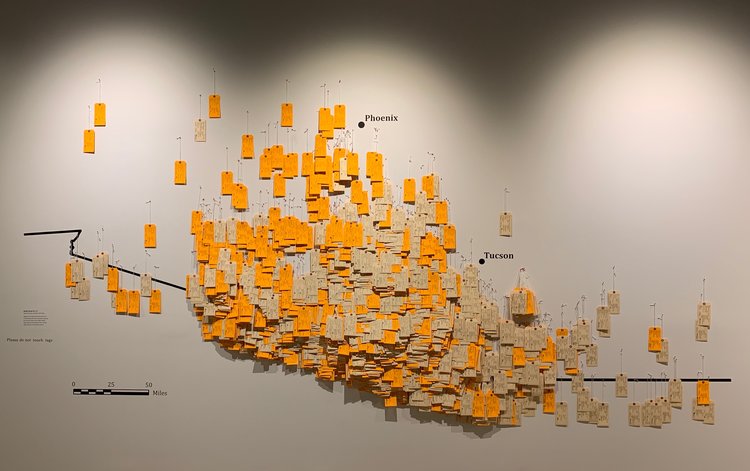 ---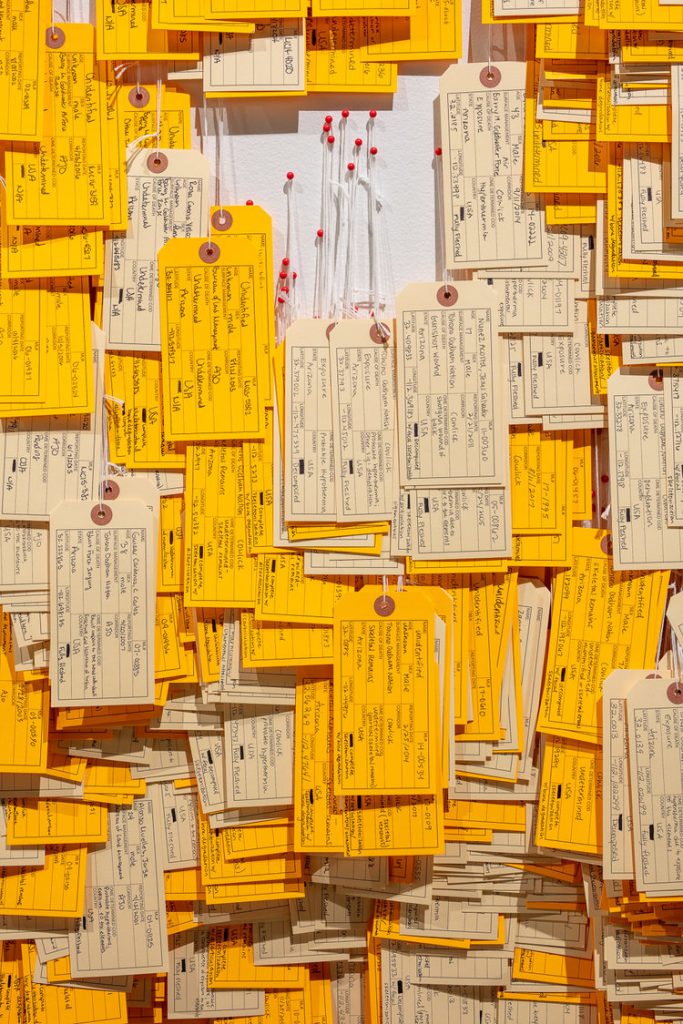 The most powerful participatory element of this project involves the time and intention required of volunteers to meticulously fill out the 3,200 individual toe tags that represent each person who has died. After all are complete, each tag will be applied to the map as the central part of the installation. We ask for your help in filling out the tags. Play an active part in raising awareness around this issue.
"This has been happening for 20 years — people are dying in the Arizona desert. Nobody, Republican or Democrat, seems to want to talk about this." –Jason De León, Head Curator of HT94 and Director of the Undocumented Migration Project