Spring 2015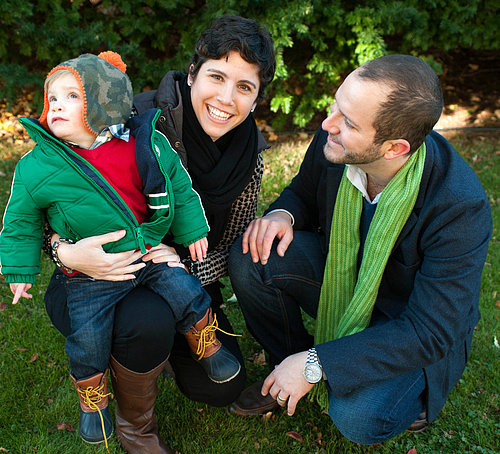 Lucy Guevara-Vélez has a PhD in Curriculum and Instruction, specifically in Cultural Studies in Education, and a doctoral portfolio in Mexican American Studies from The University of Texas at Austin. She is a Tejana, raised a few blocks away from the U.S.-Mexico border, and this region continues to impact her social consciousness and work. She and her husband moved to Kalamazoo from Austin, Texas in 2011 and are the happy parents of Nicolás Efraín, a very active toddler. She has taught college and adult education courses at four different institutes since 2002 and is truly in love with her work. ¡Soy Raquelista! She is honored and excited to be part of the Arcus Center for Social Justice Leadership this semester. Her focuses will be teaching a course in Chicana/o Studies, which will be open to the public, and supporting M.E.Ch.A (Movimiento Estudiantil Chicano de Aztlán).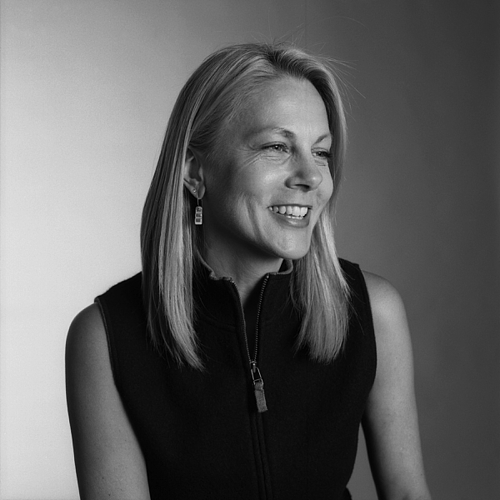 Debra Marquart is a professor of English in the MFA Program in Creative Writing & Environment at Iowa State University and the senior editor of Flyway: Journal of Writing and Environment. She has been awarded the 2013 Wachtmeister Award for Excellence in the Arts from the Virginia Center for the Creative Arts, the Normal Poetry Prize from The Normal School, and the 2014 Paumanok Poetry Award from Farmingdale State College in New York. Her work has appeared in numerous journals including The North American Review, Three Penny Review, New Letters, River City, Crab Orchard Review, Narrative Magazine, The Sun, The Normal School, River Styx, Orion, and Witness. She is the author of five books, including three poetry collections. During her Fellowship at the ACSJL, she will work on a nonfiction research project about the environmental effects of the oil boom on US soil, particularly as it impacts the rights of domestic populations. Her most recent book, a poetry collection titled Small Buried Things, includes a long poem about the oil boom in her home state of North Dakota, which was made possible by new technologies such as fracking and horizontal drilling.
Fall 2014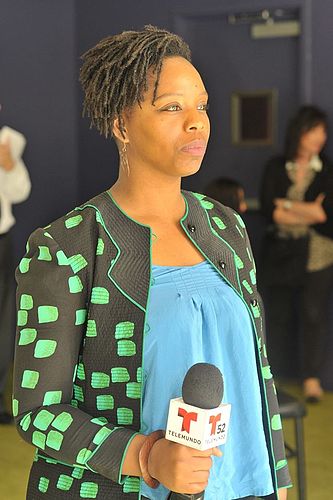 Patrisse Cullors, founder of the Coalition to End Sheriff Violence in Los Angeles County Jails and a finalist in the 2013 Kalamazoo College Global Prize for Collaborative Social Justice Leadership competition will come to the K campus to lead a "think tank" during the Sept. 25-28, 2014 With/Out – ¿Borders Conference, as well as lead theater workshops for students focused on police and vigilante violence. An artist and organizer, Cullors has produced, directed, and performed theatre events at 24th Street Theater, high school campuses, and gallery spaces in Los Angeles.

For more, visit Patrisse Cullors' website.
Spring 2014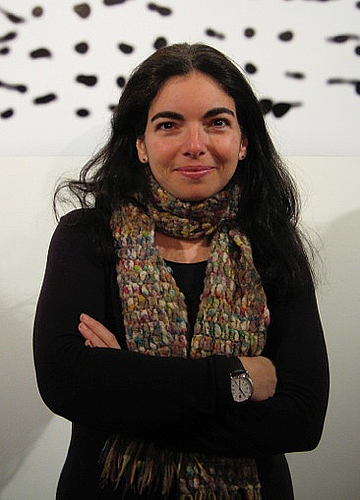 Nayda Collazo-Llorens, born in San Juan, Puerto Rico, is a visual artist engaged in a multidisciplinary practice that includes drawings, installations, video, text-based works and interventions. Through her practice, she examines the way in which we perceive and process information, dealing with concepts of navigation, language and hyperconnectivity. Recent projects include Pleasure, Fear and the Pursuit of Happiness, a public textual intervention at the Miami Beach Botanical Garden and the Bass Museum of Art, Miami Beach, FL, 2013; Across Doom Hopes the Guiding Fever, a solo show at LMAKprojects, New York, NY; An Exercise in Numbness and Other Tales, a solo show at the Richmond Center for Visual Arts, Kalamazoo, MI; Revolú*tion, a text-based façade intervention at the 3rd Poly/Graphic Triennial, San Juan, PR; and Reverb, a site-specific multi-channel video installation at the Museo Universitario del Chopo, in Mexico City. Previous projects include a site-specific installation titled Reverberación (Reverberation) at the Museum of Contemporary Art, San Juan, PR, 2010; and ESCaperucita & Little Flying Hood, a multi-disciplinary project produced for the 10th Havana Biennial, Havana, Cuba, 2009. She received an MFA from New York University and was a 2012 Pollock-Krasner Foundation Fellow. Her work has been reviewed in The New York Times, Art Net, Art US, Art Nexus, Art News, Arte al Día International, BOMBlog, and Newcity, among others.
Winter 2014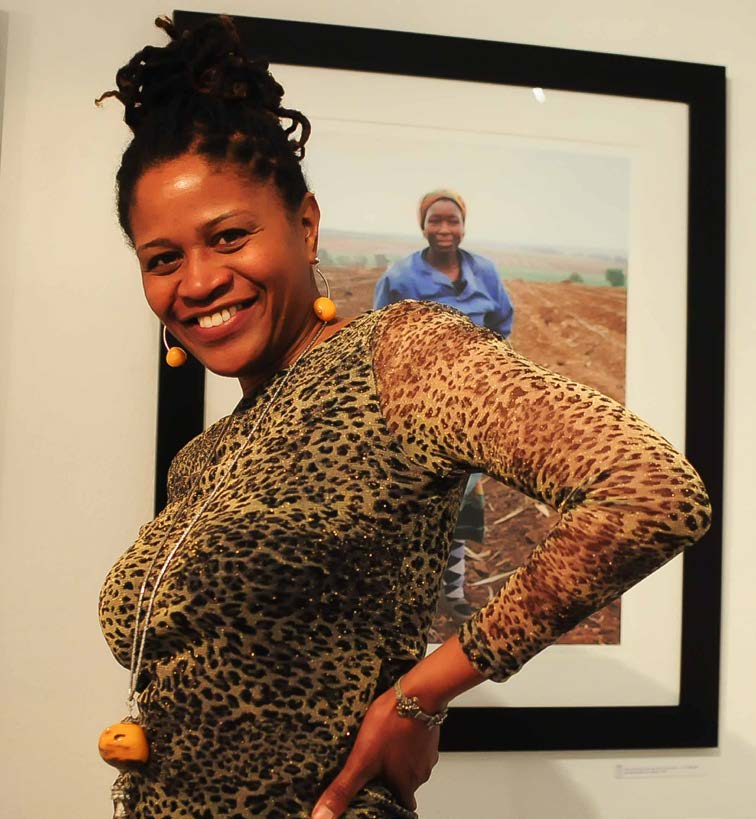 Iris Dawn Parker was born in North Carolina, USA and now lives in Johannesburg. Her work as an artist and as a teacher and mentor to youth has explored issues of identity formation, gender, family and community. Since moving to South Africa, she has been active as a volunteer with the Rivers Foundation working on projects in communities such as Alexandra Township and Soweto. She has been active in residencies and curatorial projects for Wits University, the Africa Gender Institute, UCT, Human Science and Research Council and exhibitions in South Africa and the United States. In 2010 she was curator of an exhibition by celebrated photojournalist Peter Magubane entitled: Mandela: Man of the People, at Primitive Gallery in Chicago, Illinois. Her current projects include the Apartheid Archive Book Project 2013, Photo Essay Contributor, School of Human and Community Development, Witwatersrand University. She is completing a multimedia installation in 2013 entitled WeaveWoven: notions of beauty in a colonized head, in which she uses photography, sculpture and other media to explore subjects of societal interest such as image, identity formation and displacement through a personal and provocative lens. And she continues to work on her photo series, "Quotidian life: the importance of small things", an ongoing series of portraits and stories reflecting everyday life in South Africa. Iris has just completed production work on a feature-length documentary film, Portraits from South Africa, 2012. Her other exhibitions in the United States include exhibitions at the American Photography Institute, New York City; Three Rivers Arts Festival, Pittsburgh; and the ETA Creative Arts Foundation, Chicago.
Spring 2013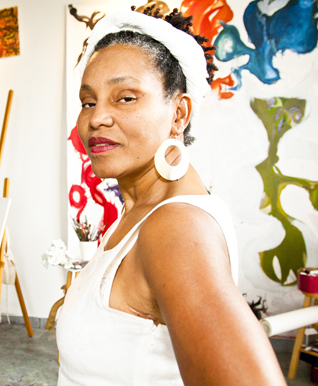 Sonia Baez-Hernandez, MFA, is a visual artist, filmmaker, scholar, human rights advocate and most recent artist-in-residence for Service Employees International Union (SEIU) from Miami, FL. Baez most recently produced an award-winning film, "Territories of the Breast," that courageously explores difficult questions about human rights and healthcare. Puerto Rican and Dominican by heritage, migrant by choice, her work dwells at the border of aesthetics, critical theory, immigrant experiences, health care as a human right, and embodiment. As an ACSJL Visiting Fellow, Baez focused on art, gender, embodiment, health disparities and notions of access and citizenship. As an activist survivor of breast cancer, much of Baez-Hernandez's work is centered on the political economy of healthcare – who has it, who doesn't, who owns it, and why. She researched, wrote, and produced artwork, as well as conduct workshops with students, faculty and community members. With Spanish as her first language, she added greatly to our Spanish speaking community on campus. Baez will also played a key role in the new ACSJL Concentrations Initiative in Art, Social Justice, and Critical Theory developed by Professor of Philosophy, Christopher Latiolais.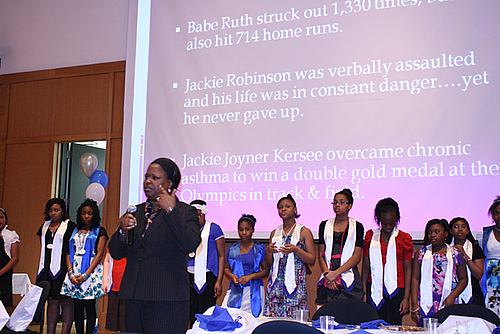 Karika Phillips, MA, is a National Health Equity Leadership Institute Scholar, community organizer, and Ph.D. student at Western Michigan University. She was on leave from the Kalamazoo County Government's Health and Community Services Department where she serves as the Director for the Center for Health Equity (CHE) and Supervisor of the Community Action Agency. Active in Kalamazoo College's service-learning programs, Ms. Phillips worked with Professor of Art, Sarah Lindley's students on a Spring 2011 social justice project that applied their design talents to the task of marketing health messages to the greater community. Phillips has also worked to connect faith leaders with public health work, collaborating with congregations, pastors, ministers and lay health leaders about public health on an annual Public Health Equity/Faith Based Initiative symposium. As an ACSJL Visiting Fellow, Phillips worked on her dissertation, which explores the experiences of diabetic African Americans in the health care system. Ms. Phillips used community-based participatory methodology to examine the socio-cultural context behind inequity and health disparities. Throughout her fellowship, Phillips presented her research as a work-in-progress through workshops, salons and forums on campus and in the community.
Spring 2012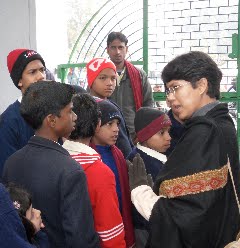 Irfana Majumdar is a theatre director, documentary filmmaker, and teacher, living in Varanasi (Benares), India. She works with NIRMAN, a non-profit working for education and the arts. As an ACSJL Visiting Fellow, Ms. Majumdar held a dual appointment as a visiting instructor in the Theatre Department as a part of the Dorothy U. Dalton Guest Artist Series. Alongside her research as a fellow, Ms. Majumdar taught courses on the role of theatre in social justice. She worked with students to write and produce an original piece, "Kahani", that premiered in Kalamazoo in the Spring of 2012, and then traveled to Varanasi in the July 2012.
Winter 2012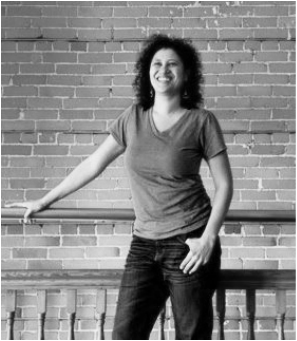 Michelle Johnson is the co-founding Executive Director of Fire Historical and Cultural Arts Collaborative, and the founder of Playgrown. During her fellowship, Michelle explored the connection between play and social justice to develop a model of Just Social Play. As part of her research, Michelle traveled to City Museum in St. Louis, and to Amsterdam and Paris to explore intercultural expressions of play and other expressive spaces as they relate to social justice and self-care.
Fall 2011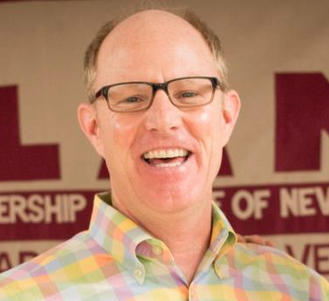 Bob Fulkerson is the co-founding Executive Director of the Progressive Leadership Alliance of Nevada (PLAN). During his fellowship, Bob led a series of social justice salons on issues ranging from "Race, Privilege and Power", "Personal Ecology", "Understanding Oppression for Social Justice Leadership", and "Organizing for Social Justice from the Inside-Out." Bob played an integral role in mobilizing the local "Occupy Kalamazoo" movement, meeting with students, faculty, staff, and community members to share his expertise in community organizing. At the request of several students who had attended the social justice salon series, Bob co-facilitated a two-day long workshop titled "Dismantling Racism".
Spring 2011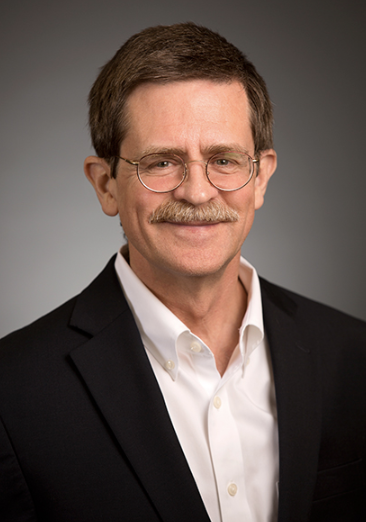 David Addiss, MD/MPH, currently serves as the Director of the Children Without Worms program at the Task Force for Global Health. As a founding ACSJL visiting fellow, Dr. David Addiss' fellowship at K presented a thrilling example of the potential for mutual enrichment and national and global impact that is embedded in this very important facet of the ACSJL's programs. A nationally recognized leader in applied epidemiology, who has had a major impact on infectious disease crises in his lifetime, Dr. Addiss conceived and delivered K's first class in epidemiology and global health.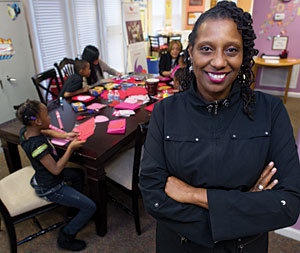 Sandra Barnhill, JD, is the co-founder and President of ForeverFamily (formerly, Aid to Children of Imprisoned Mothers) – a non-profit in Atlanta, GA that promotes self-development and education in families negatively impacted by the prison industrial complex. In 2004, Barnhill was recognized as a Leadership for a Changing World awardee. As a founding ACSJL visiting fellow, Barnhill conducted research on intergenerational mentoring and social justice leadership in activist communities. She also co-facilitated a course titled "Social Justice Leadership Fundamentals" with ACSJL Executive Director Jaime Grant, and was a catalyzing force in convening Kalamazoo College's inaugural Diva Dinner – an empowerment and affirmation-focused social gathering for K College's women of color students.