Anne Dueweke, MA
(She/Her/Hers)
Director of Faculty Grants and Institutional Research
Fellow, 2017-2019

Kalamazoo College has arrived at a crossroads. Over the past several years the institution has experienced more change in demographics than at any time in its history. The increasing diversity of our student body – in terms of race/ethnicity, socioeconomic class, first-generation status, and nation of origin—reflects dramatic shifts in the college-going population. Our "new" student body represents the future, yet the College's structures, practices, policies, systems, norms, and values have been shaped by 180 years of serving a predominantly white, middle to upper-middle class, Midwestern population.

To understand better why learning how to serve a diverse student body feels like a tectonic shift and to help illuminate the way forward, I will examine the College's history through a social justice lens. This work will involve placing the College's story within the larger context of U.S. history, beginning with the fact that Kalamazoo College, whose name comes from the Potawatomi language, was founded in the same year as the 1833 Treaty of Chicago which stated that the Potawatomi, Chippewa, and Ottawa had three years to vacate their land. I will trace the College's trajectory from there, paying close attention to the effects of colonization, racism, and classism, including how the College has both perpetuated and fought against these societal forces. As a result of this work, I hope that the College can come to terms with threads of racism, classism and other "isms" woven through our institutional history, celebrate themes of social justice that characterize the College's past and present, and showcase the stories of people in Kalamazoo College's history who have been marginalized and silenced.

Anne Dueweke, K '84, served as Director of Faculty Grants and Institutional Research from 2000-2019.
Jax Lee Gardner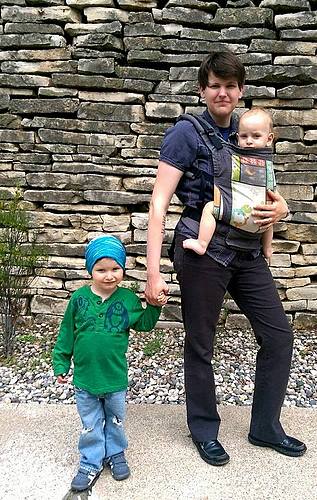 Fellow (2016)

Jax Lee Gardner is a queer writer and activist working at the intersections of race, health, and parenting. They received their Bachelor's degree in Poetry from the College of Charleston and her Master's degree in English Literature from Western Michigan University. Jax has served as the departmental coordinator for History and Social Sciences at Kalamazoo College since 2011, and in this capacity, they have promoted anti-oppressive transformational work on-campus. Additionally, Jax has worked since 2012 as a certified birth doula with DONA International. Jax is committed to anti-racism within their doula scope by serving women and families with cultural competency and sensitivity. Their summer research with Arcus focuses on doula care as a vehicle for community-based anti-racism work. They are also addressing diaper need in Kalamazoo County as it relates to chronic stress in communities with poverty. In the future, Jax hopes to teach a course at Kalamazoo College examining issues of access and equity across the childbearing cycle (conception, pregnancy, birth, and infancy). Jax lives in Kalamazoo with their two young sons.

Jax Gardner served as Department Coordinator for History and Social Sciences from 2011-2017.
Marin Heinritz, PhD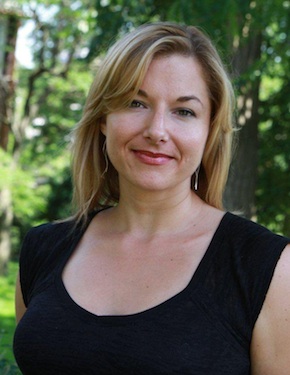 Associate Professor of Journalism Marin Heinritz is exploring how the Kalamazoo Promise has impacted the lives of its recipients. Believing that equal access to education is imperative to a pursuit of social justice, Heinritz is researching the Kalamazoo Promise, as an approach toward a more socially just world. She is using her training and skills as a narrative journalist, journalism educator and a Kalamazoo College academic resource director, to tell the stories of Kalamazoo Promise students and the impact it has made on their lives.

At a recent journalism conference in Detroit, a fellow journalist, who had read my bio which stated that I was working on profiles of the Kalamazoo Promise students, said, "I'm so glad you're doing that work. I keep waiting for the New Yorker to sweep in and write those narratives; it's the only part of the Promise story that hasn't been told."

There is much of the Promise story that hasn't been told, and it's the most important part: what happened to these kids who received the unexpected gift of a college education? Who are they, where did they come from, where did they go, how did they succeed, where did they fail, what were their challenges and why? I plan to research and write about student academic experiences and the resources needed to help Promise students succeed. By the end of the project, I will present 10-15 publishable profiles with portraits of those students profiled by photographer Kirsten Field. Field and I plan to show the portraits and brief synopsis of the profiles in a 2012 Art Hop. I also plans to share the results of her work with the greater Kalamazoo community and potential national communities. Finally, I will share "lessons learned" regarding academic resources with the Kalamazoo College community, with a multi-media presentation (including portraits) in an advising symposium, a committee on teaching and other ACSJL forums deemed appropriate.