Past Scholars
Paige Tobin '19 | Battle Creek, MI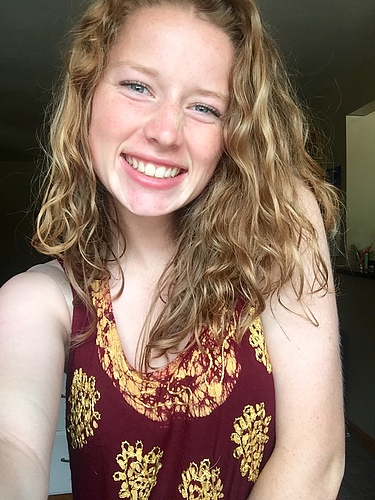 Paige Tobin is a native of Battle Creek, MI, home of the Corn Flake. Her one shame is that she still has not come to love Corn Flakes, and does not feel she is a true representative of her hometown for that fact. By moving to Kalamazoo, she hopes she can better represent herself through attempting to facilitate discussion and action pertaining to issues of equity that are present in our lives. Paige did not get involved with issues of equity and understanding until her senior year of high school but was pushed to do it after identifying a high need for culture change at her high school. She hopes to continue the trend of activism throughout the rest of her life in pursuit of a world that is more empathetic and accepting of differences. This passion that was awoken in her also inspires her to mold her education around the ideals of Social Justice. She has not settled down on a major yet since it is her freshman year, but her main objective is to find a way she can help others. Tentatively, she is taking classes in Anthropology/Sociology and Political Science. Besides her passion for Social Justice, Paige enjoys reading, playing Ultimate Frisbee, and listening to one-hit-wonders from the 90s. She also loves talking and is always open to having long conversations about Social Justice or any other topic.
Rumsha Sajid '18 | Kalamazoo, Michigan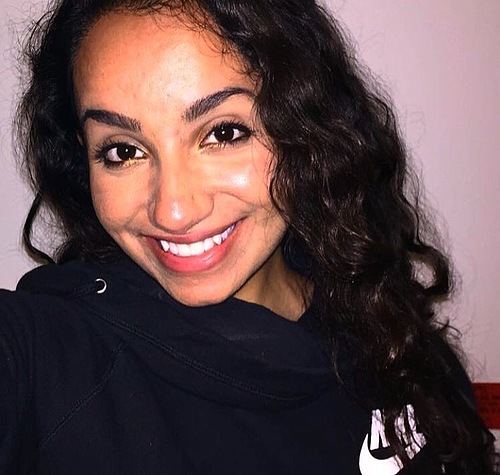 Rumsha Sajid grew up in the Kalamazoo area and is originally from Queens, NY. During her first year, she worked with the Michigan Prisoner Re-entry Initiative Creative Writing Project and co-facilitated creative writing workshops with previously incarcerated individuals. Through this work, she gained an understanding of her personal stake in mass incarceration and the arts. During her junior year, she completed a semester study away in Chicago and co-taught journalism courses for Black and brown youth while conducting independent research on global police militarization and transnational liberation in the urban U.S. and the Middle East. Additionally, Rumsha has worked with South Asian survivors of domestic violence in the Bay Area through co-creating a curriculum of culturally competent resources for economic empowerment and financial literacy. On-campus, Rumsha has exhibited her commitment to the campus community as a founding member and president of the Women of Color Alliance as well as Co-Director of the Kalamazoo Poetry Collective.
Samantha Weaver '17 | Big Rapids, Michigan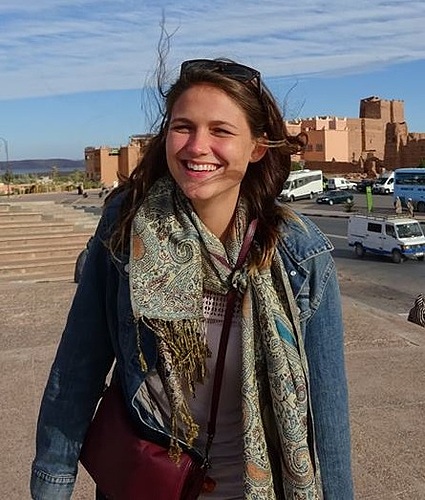 Samantha Weaver grew up in Big Rapids, Michigan and is originally from Marquette, Michigan. From a young age, she was taught to both acknowledge and fight against social disparity, but it was not until she moved to Kalamazoo that she found a community that was truly dedicated to doing so. At Kalamazoo College, she has been heavily involved in student organizing around racial justice through the Intercultural Movement, the White Allies in the Kalamazoo Community group, and various anti-racist workshops, including ERAC/CE training, and working groups. Off-campus, Samantha has dedicated herself to the global #BlackLivesMatter movement and currently works as an intern for the Kalamazoo Gay Lesbian Resource Center. She believes that all social justice movements must understand and take responsibility for their histories, and center intersectional issues and voices in order to succeed. In the future, she hopes to expand her anti-racist white ally work within the LGBTQ community.
Taylor Miles '17 | Minneapolis, Minnesota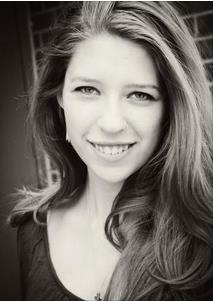 Taylor Miles enrolled at Kalamazoo College as part of a life long determination to continue to grow her activist spirit. Growing up in a stubborn Minnesotan family, she learned that determination is the key to success, which has served her well thus far as a first-generation private college student and budding activist. Taylor first gained her activist voice at the age of five when she attended her first Pride Parade and festival in Minneapolis here she learned, as her five-year-old self might have said, that there are people who are treated poorly for no good reason. While attending Kalamazoo College Taylor has found that she is most passionate about transgender rights, sexual rights and safety, along with queer rights. Taylor plans on continuing her education with the goal of attaining a Ph.D. in Psychology and Women Gender Sexuality Studies so that she has the knowledge to understand complicated social justice issues and the gusto to actively contribute to the attainment of human rights and liberties.
Shannon Haupt '16 | Alexandria, Virginia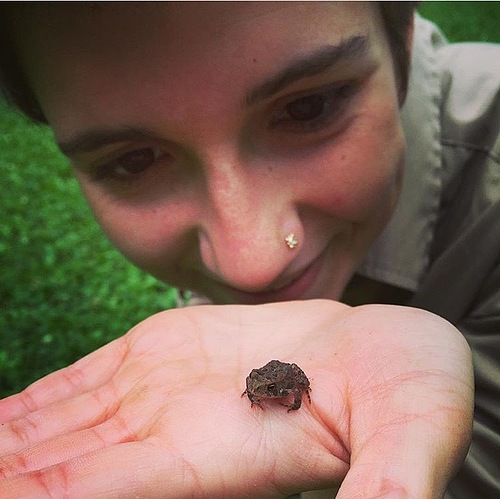 Shannon Haupt home state is Virginia, but she spends most of the year living in Kalamazoo or leading incoming K first years through the Adirondack National Park in New York. She is involved in environmental justice organizing both on campus and in the community. When choosing Kalamazoo College for her undergraduate education, Shannon had no idea that she would find herself in a region so severely impacted by Tar Sands oil extraction and transport. The Kalamazoo River, the site of the largest inland oil spill in U.S. history, continually strengthens her resolve to advocate for socially responsible investment policies by the college and to build Midwest resistance to current and future Tar Sands extraction and pipelines from Alberta Canada through the Great Plains. She is a co-founder and active member of the Kalamazoo College Climate Action Network (KCCAN) and strives to work at the intersection of racial and environmental justice. This work inspires Shannon to constantly question what solidarity and allyship look like, and to explore the many different avenues for building justice and democracy on a local level. Shannon is also the Environmental Studies Departmental Student Advisor, and a Sustainability Intern for the 2015-2016 school year, with special focus on building new and strengthening existing connections between sustainably-minded folks and initiatives in the Kalamazoo area.
Mariah Hennen '15 | St. Paul, MN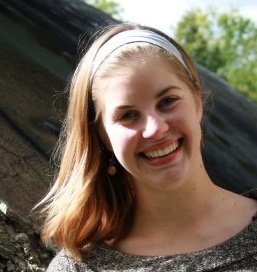 From an early age, Mariah learned about the importance of asking questions, immersing herself in community and working for social change. After four years at Kalamazoo College, these lessons continue to be central to the work she does. In Mariah's time at Kalamazoo College, she participated in numerous ACSJL events, including anti-racism workshops and helping to coordinate a seminar entitled Rethinking Revolution. Mariah was also actively involved in food justice, immigration reform, and intercultural movements both on Kalamazoo's campus and in the larger community. She is passionate about organizing, committed to dialogue, and believes in working closely with those most affected by social justice issues.
Colin Lauderdale '14 | Laurel County, KY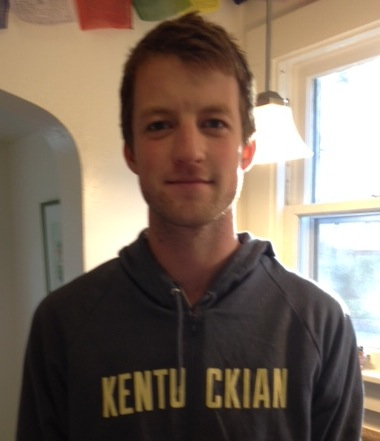 Colin comes to Kalamazoo College from southeastern Kentucky, where he grew up among the staff and members of Kentuckians For The Commonwealth (KFTC), a member-based grassroots social justice organization working on a diverse range of issues in Kentucky and Central Appalachia. He is a Davis Scholar, having graduated from Lester B. Pearson United World College of the Pacific in 2010. At K, Colin was active in migrant farmworker rights, immigration issues, food justice and, most recently, fossil fuel divestment. Colin's primary areas of interest include immigration, agriculture, sustainable economic development, land, and natural resource management, and the impact of extractive industries in rural communities.