Student staff members are deeply involved in the work of the ACSJL, both in the creation and implementation of programs. They are responsible for a wide variety of duties, which require creativity, accountability, and leadership, and will be exposed to many leadership development opportunities.

Trevor Loduem-Jackson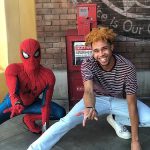 Trevor Loduem-Jackson (He/Him/His) is a Social Justice Leadership Associate at the ACSJL. He is a senior from Los Angeles, California majoring in Theatre and minoring in Sociology with a concentration in Film and Media studies at Kalamazoo College. Using the tools gathered from K, he wants to give a voice to the voiceless using the arts as a medium, specifically theatre, television and film. He is a member of the Executive Board of the Black Student Organization and also apart of the theatre community on campus. His interest includes breaking down toxic masculinity within POC communities and advocating for all Black peoples through the arts. Catch him at the beach, writing plays, making music or cheering for his favorite basketball team, the Los Angeles Clippers. "The revolution has always been in the hands of the young. The young always inherit the revolution." Huey Newton

Nicholas Davis-Sipaque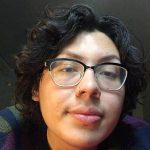 Nicholas Davis-Sipaque (He/Him/They) is a Social Justice Leader Associate at the ACSJL. They are a Sophomore at Kalamazoo College in pursuit of a degree in Anthropology and Sociology. They were born in Torrance, California and currently live in Hawthorne and Inglewood, California. Nick also works for the Center for Civic Engagement as a Civic Engagement Scholar for the El Sol Academy program that allows students to support and tutor Spanish and Engliah speaking K-5 students. In their free time, you can find Nick baking, talking about the nuances in queerness, and making exciting vacation plans!
Sabina Fall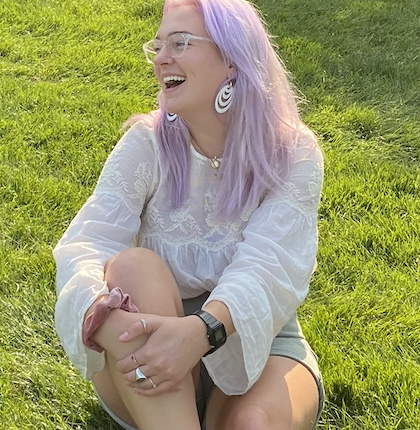 Sabina Fall (She/Her/Hers) is a Social Justice Leadership Associate at the ACSJL. She is a junior at K and is majoring in Anthropology and Sociology with a minor in Studio Art. Sabina was born and raised in Ann Arbor, Michigan alongside her three older sisters. This is her second year of working and learning alongside incredible activists at the Center. Sabina thoroughly enjoys knitting, being outside, reading, and learning and unlearning. She has many social justice passions, but mainly focuses on environmental justice, anti-racism, and reproductive justice, but is ready to learn more. 
Aaron Johnson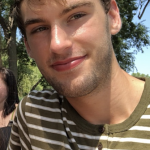 Aaron Johnson (He/Him/His) is the Media Assistant for the ACSJL. He is a sophomore from Minneapolis, Minnesota. He is currently undecided but is eyeing a Biology or Anthropology and Sociology major, with a Spanish minor. For fun, Aaron spends time hanging with friends, running and laying out in the sun. He is also quite the music and skincare aficionado. If you ever need a superb playlist and/or advice on your skincare routine, Aaron is your guy!
Marcos Ferguson Morales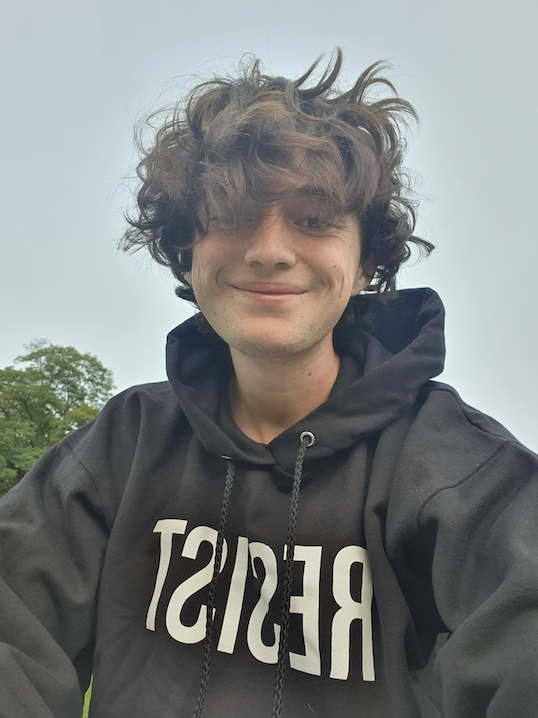 Marcos A. Ferguson Morales (He/Him/His) is the Praxis Center Associate at the ACSJL. He is a senior at Kalamazoo College, with a double major in Anthropology/Sociology and French. Marcos was born in Guatemala City, but grew up in Chiapas, Mexico. Last year he spent six months in Dakar, Senegal, improving his French, learning Wolof, and taking classes about Senegalese history and culture. He is currently working on his senior thesis about structural racism in the Chiapas education system.​